June's Pride Month is about acceptance, equality and celebrating the work of LGBTQ+ people.
As an organisation, we support the LGBTQ+ community at this time of year (and always!). We're using this Month to raise awareness and educate ourselves about LGBTQ+ topics and history.
First up! – The Flag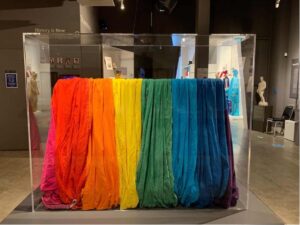 The LGBT rainbow flag history dates back to 1987 when San Francisco Activist Gilbert Baker designed the representative flag for the community. As time has passed and the LGBT community has grown, new variations of the LGBT flag have emerged to represent the various LGBTQ+ subcultures.
The following are the various meanings of the new flag:
Red represents life.
Orange represents healing.
Yellow represents new ideas.
Green represents prosperity.
Blue represents serenity.
Violet represents spirit.
Black/Brown represents people of colour.
White/Blue/Pink represents the trans community.
The yellow with a purple circle represents intersex people.
Understanding what the flag represents is an important part of the learning process.
Equality, diversity, and inclusion are important to us as we want to be a responsible social organisation that is fair and inclusive in how we engage and represent customers (i.e. tenants and leaseholders), staff and other stakeholders. If you want to know how we are doing this, please visit our Equality Diversity & Inclusion page.