Customer Voice is here to make it easy for our customers to tell us what we do well, what we need to improve, and feedback on our plans for the future.
Our Customer Voice section is where you can find out information about important changes we are planning to make and tell us what you think. In the performance section, you will also find out how well we are delivering our Customer Voice strategy.
Things won't change overnight, but please be assured that we are committed to delivering the best service possible to our customers.
If you are interested in helping us improve, don't hesitate to get in touch with Sarah Freeman on 0300 303 1717 or email talktous@taicalon.org. Of course, you can leave feedback about any service anytime by clicking here.
Live Consultations!
We don't currently have any live consultations but keep an eye out for the next one to get involved and have your say.
Customer Voice Strategy
Our Customer Voice Strategy helps to explain in more detail all the different ways customers can have their say.
However we like to keep things simple so check out the quick guide below.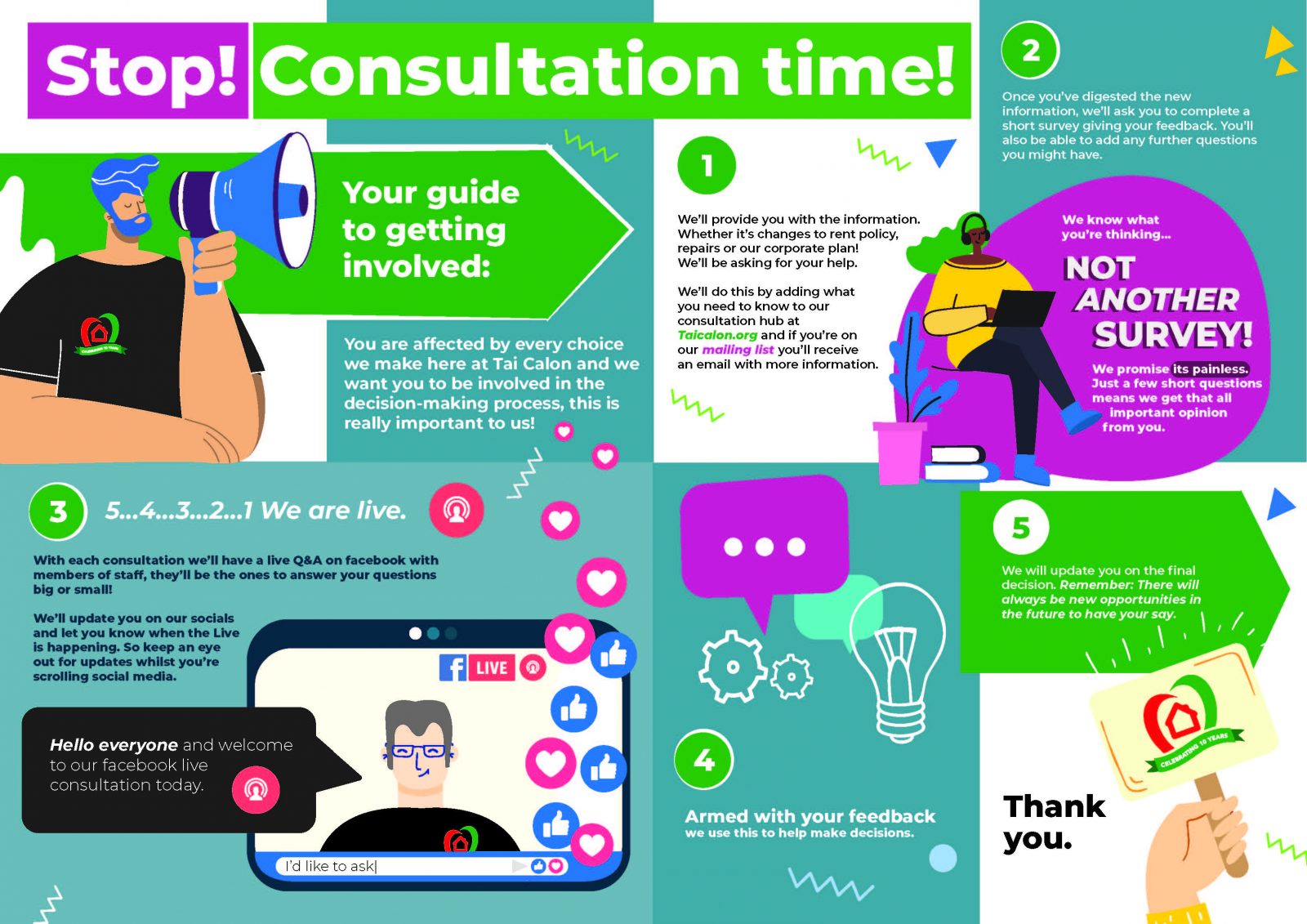 Useful Information
Interested in getting involved, we would love to hear from you so please contact us: by emailing Talktous@taicalon.org